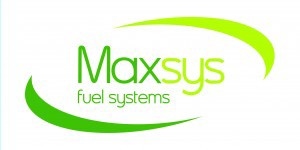 Montgomeryville, PA, November 3, 2011 — Selas Heat Technology Co. LLC ("Selas") announced today that it has completed the purchase of Maxsys Fuel Systems ("Maxsys"), a portfolio company of Aloe Private Equity, effective October 28, 2011. Maxsys manufactures energy saving equipment that pre-treats fuel (gas and oil) supplied to the burners of a unit to enhance the combustion, produce a cleaner burn and lower carbon emissions (CO2). Maxsys serves a wide range of industries that use combustion systems including industrial boilers, ovens, dryers, kilns and furnaces. Maxsys customers have seen a reduction in their fuel consumption by a minimum of 5% with short investment payback. The Maxsys fuel systems work by applying a finely calibrated magnetic field to the fuel, which aggregates nanoparticles in the fuel to prevent fouling of the burner exchange surface and enhancing the combustion to create a hotter flame.
"I speak for the all the staff and myself when I say we are absolutely delighted with the acquisition. We have many instantly recognizable super brand customers and we were in search of an industrial combustion partner who had the footprint and the where with all to enhance our growth in both global market expansion and in our technology development, and Selas Group is a perfect fit," said Paul Finnegan, Maxsys Fuel Systems Commercial Director (CEO).
"We consider Maxsys as a significant acquisition for Selas in our commitment to offer our global customers a World of Combustion Solutions. Maxsys has a unique green technology that truly makes an impact in a world where we are faced with managing high energy costs and reducing emissions and carbon footprint," said David Bovenizer, CEO of Selas Heat Technology and Founder of Lionheart Ventures.
ABOUT SELAS
Selas Heat Technology Company LLC has been dedicated to providing quality heat technology solutions since 1896. On September 29, 2011, Selas acquired Ray Burner Company to further expand its product line in addition to its 2009
acquisition of Pyronics, Inc. Selas has served the advanced thermal processing needs of tens of thousands of customers, providing mixers, blowers, balanced zero-ratio regulators, valves, air heaters, flame safeguard devices, package burners, nozzle-mix burners, self-recuperative burners, radiant flame shape burners, ultra-low NOx burners, combustion gas mixers, gas blender valves, flame arrestors and blowouts, BTU monitors and controls, flow meters, and much more. Selas delivers heat technology solutions to the glass, fiberglass, steel, ferrous and non-ferrous metals, chemical, petrochemical, automotive, plastics, ceramics, food processing, heat treating, powder coating and textiles industries with the highest quality products, customer service and aftermarket support.
ABOUT LIONHEART VENTURES
Lionheart Ventures is as Philadelphia, PA based private equity group with the mission of creating strategic and operational value for manufacturing businesses to unlock growth potential. The private equity group has recently expanded its presence by adding to its staff in its Metro Boston Office.
ABOUT ALOE PRIVATE EQUITY
Aloe Private Equity manages three sustainable investment funds, which invest in companies that have proven environmental technologies or solutions applicable to the fast growing Asian economies. Aloe has offices in the UK, India, France and China. The group won the coveted 2011 IFC / FT Sustainable Asset Manager of the Year award. www.aloe-group.com
For more information, contact:
Van Mai, Executive Vice President
Selas Heat Technology Company LLC
130 Keystone Drive
Montgomeryville, PA 18936.
Tel: 800-523-6500
Fax: 215-646-3536