Career Opportunities
Selas is continually looking for new talent to complement our existing staff and to help offer better solutions to our customer base.
No Current Openings
Please check back soon.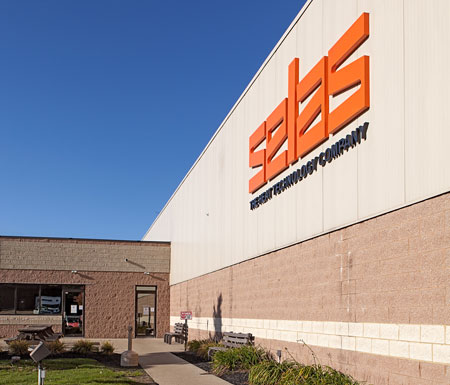 The Selas Culture & Environment
As a part of the Selas family of brands, each employee is valued as an integral contributor in multiple ways, working in a collaborative environment to achieve common goals and personal growth objectives. Management and ownership are supportive of career advancement, recognizing the fact that personal success most certainly enhances the company's success.
Our casual office environment offers a place where the focus remains on creativity, quality and innovation. Work spaces were designed to facilitate teamwork, collaboration, efficiency and inspiration. This is evident in our building design to include whiteboard walls, an onsite Engineering Studio and top-of-the-line business technology. A relaxed dress code and open floor plan contribute to a comfortable yet effective business environment.
We are committed to providing a safe environment for employees, customers and guests, in compliance with Occupational Safety Health Administration (OSHA), Environmental Protection Agency (EAP) and other health and safety laws. We are proud of a culture where employees have a right and responsibility to challenge unsafe conditions and actions. We believe training is essential to ensuring safety awareness and knowledge is maintained. Selas holds the leadership team accountable for creating and sustaining a safe work environment and a culture of awareness and individual responsibility.
A Diversified and Growing Manufacturer
Selas is a worldwide manufacturer with facilities in the United States, Germany and Japan. Originally begun in 19th century Germany, the company was purchased in 2005 by Lionheart Ventures. Backed by strong financial resources, solid leadership and a continuing commitment to designing the very best burners and heat technology components, Selas is a highly energized company with a promising future of combustion innovation and customer support.
Selas continues to grow both organically and by acquisition. Since 2007, the company has added several well-respected thermal processing brands to its portfolio, including Pyronics combustion products, Red-Ray infrared products, Ray Burner combination fuel burners, Ensign Ribbon burner products, Maxsys Fuel Systems, and most recently, Webster boiler burners. Ownership is continually looking for attractive companies to complement the existing line and offer more and better solutions to its customer base.