Red-Ray® Redi Pak
Redi-Pak Operating and Control Unit is a compact generator of premix air-gas blends for industrial burners.
Redi-Pak has a self contained blower, mixer and controls to light and monitor premix burners. It was developed as a safe, easy to set up and use system. This unique product was granted US Patent #8,105,077.
The Redi-Pak operating and control unit is an easy and cost effective way to add premix infrared gas heat to an oven. It is available in two sizes, 150,000 btu/hr and 400,000 btu/hr and can fire single burners or dual burners. Remote control is available on single burner models.
Performance
Operates a variety of burner types
Manual or remote start and modulation
Ignition & programmed automatic relighting
Constant flame supervision with LED indicator: If the flame signal is lost once the burner is running, the ignition control will immediately spark for up to 15 seconds to try to regain the flame signal. If the flame signal is not regained, the gas valve will shut which turns off the burner. The Redi-Pak continues to run the blower at the MAXIMUM setting. The Flame Failure LED indicator will illuminate, the Alarm Relay will energize and the Redi-Pak will remain in LOCKOUT until power is cycled off and on.
Design
Quiet Operation
Factory set for specific burner model and size
Pre-programmed solid state controls
E-stop for safety
Capable to add additional interlocks with LED indicator: The User Interlock input is an optional input located on a terminal block within the control box.
U.S. Patent # 8,105,077
Cost Saving
Fraction of the cost of non-packaged components
Simple to install in new systems
Easy to add to existing systems
Maintenance
Internal air filter with easy access door: The air intake tube on the back of the Redi-Pak unit leads to the filter compartment. An air conduit can be attached here to bring in clean air from a remote area. Particulates will clog the filter over time and starve the combustion air to the burners which reduces their output. The filter should be cleaned or replaced when necessary.
Filter pressure drop monitoring with LED indication when change needed: The Clogged Filter pressure switch is factory installed on the Redi-Pak unit. The Air Filter LED indicator illuminates to signify that the Redi-Pak filter needs to be cleaned or replaced. This does not prevent the burner from starting or running, but is for maintenance purposes only. A clogged filter will reduce the pressure input to the burner and thereby reduce its maximum output.
Mounting bracket ready for top, back or side mounting.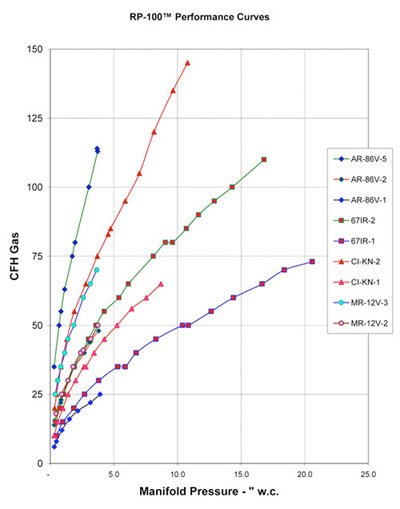 Features and Benefits
All components of premix delivery system in one compact unit
NFPA 86 code compliant, E stop for safety
Full linear modulation control
Constant flame supervision with LED indicators
Ignition and programmed automatic relighting
Remote operation/automation
Internal air filter with easy access door
Mounting brackets for top, back or side mounting
Cost effective vs individual components
Passes safety audits
Addresses process temperature requirements
Provides real time indication of performance
Ensures that burners remain lit
Process temperature control capabilities
Process temperature control capabilities
Ease of maintenance
Ease of installation